Downloads
Anti-Spam Solutions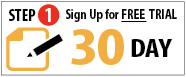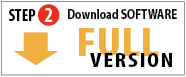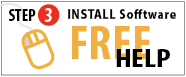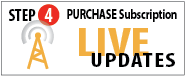 You can download the Message Sniffer software for free. A professionally managed rulebase is provided via subscription and is updated frequently throughout the day (24x7) by analysts and intelligent monitoring systems to keep your systems virutally spam free.
Windows Platform
Download Windows Installer

Windows based installer for our SNFServer and SNFClient spam filter software. SNFServer provides message scanning and collaborative IP reputation services (GBUdb) via the XCI protocol. SNFClient provides a command line interface to SNFServer via the XCI protocol. The SNFClient utility can be used do connect SNFServer to virtually any email server or filtering system that supports external antispam and antivirus tools. Learn More.

The Installer directly supports the following platforms:
*nix Platform Download
(For Linux & BSD)
Download *nix Distribution

Unix (C++ source) based SNFServer and SNFClient. Includes example scripts for running SNFServer as a daemon as well as scripts for implementing SNF as a postfix filter. This distribution also includes our new SNF4SA antispam plugin for SpamAssassin. Learn More.

Downlaod .rpm or .deb Packages

We offer binary packages of SNF and SNF integration solutions for several distributions and platforms. The SNF software and integration solutions are packaged separately to make it easier for folks who want to customize their integration.
Plugin Downloads
Product
Description
Download
SNF4SA
(SpamAssassin Plugin)
SNF4SA is an antispam plugin for SpamAssassin that connects SpamAssassin to SNFServer via our XCI protocol (TCP-Localhost). SNF4SA is included in the SNF Client/Server for *NIX package above. This SNF4SA package is for those who may want to install SNF4SA on a Windows implementation of SA or otherwise separately from the *NIX client server version of SNF. (Both the linux and windows version is included but the difference is only where temp files go.) SNFServer or the SNFMulti engine in some form is required for SNF4SA to work and must be installed separately - SNF4SA.zip does not contain an SNFMulti implementation. Learn More.
SNF4SA
SNFMilter
(Sendmail/Postfix Milter)
Unix (g++ source) based milter connects postfix or sendmail MTAs directly to the SNFMulti engine. SNFMilter also provides an XCI interface when operating for use with SNFClient for GBUdb manipulation, status reporting or other functions. Learn More.
SNFMilter
SNF4ASSP
(ASSP Plugin)
SNF4ASSP is an antispam plugin for ASSP 2.0+ that connects ASSP to SNFServer via XCI (Install SNFServer for your platform separately). Learn More.
SNF4ASSP
SNF4CGP
(Communigate Pro Plugin)
SNF4CGP is an antispam & antimalware plugin for CommuniGate Pro Mail Servers. The (CGPSNF) "helper" not only produces X- headers that can be used with CommuniGate filter rules like most CommuniGate plugins; it also provides additional actions that can be configured per SNF result code to improve system performance and support more sophisticated message processing schemes. Learn More.
SNF4CGP

SDK Downloads
| | | |
| --- | --- | --- |
| Product | Description | Download |
| SNF SDK for Windows | Win32 DLL implementation of SNFServer. Provides a direct interface to SNF message scanning & GBUdb API. DLL also provides XCI to support command line functions via SNFClient. (64bit DLL available upon request) This is a preliminary release-- we are still refining the documentation. The DLL itself has been in use for several years on a number of large installations and is well vetted. Learn More. | Win SDK |
| SNF SDK for *nix | Unix (g++ source) based SNFMulti library implemented as a .SO also including source for SNFClient. The SNFMulti library provides a direct interface to the SNF message scanning & GBUdb API. SNFMulti also provides XCI services when active. | Email Us |